Meet Tiffany Weiss, the talented U.S. based Interior Designer who recently sourced artwork by Lenak Studio for a design project in California. A born creative, her projects take her around all corners of the United States delivering beautiful and purposeful living spaces for clients. Tiffany shares her creative processes and how art plays an important role in the design development.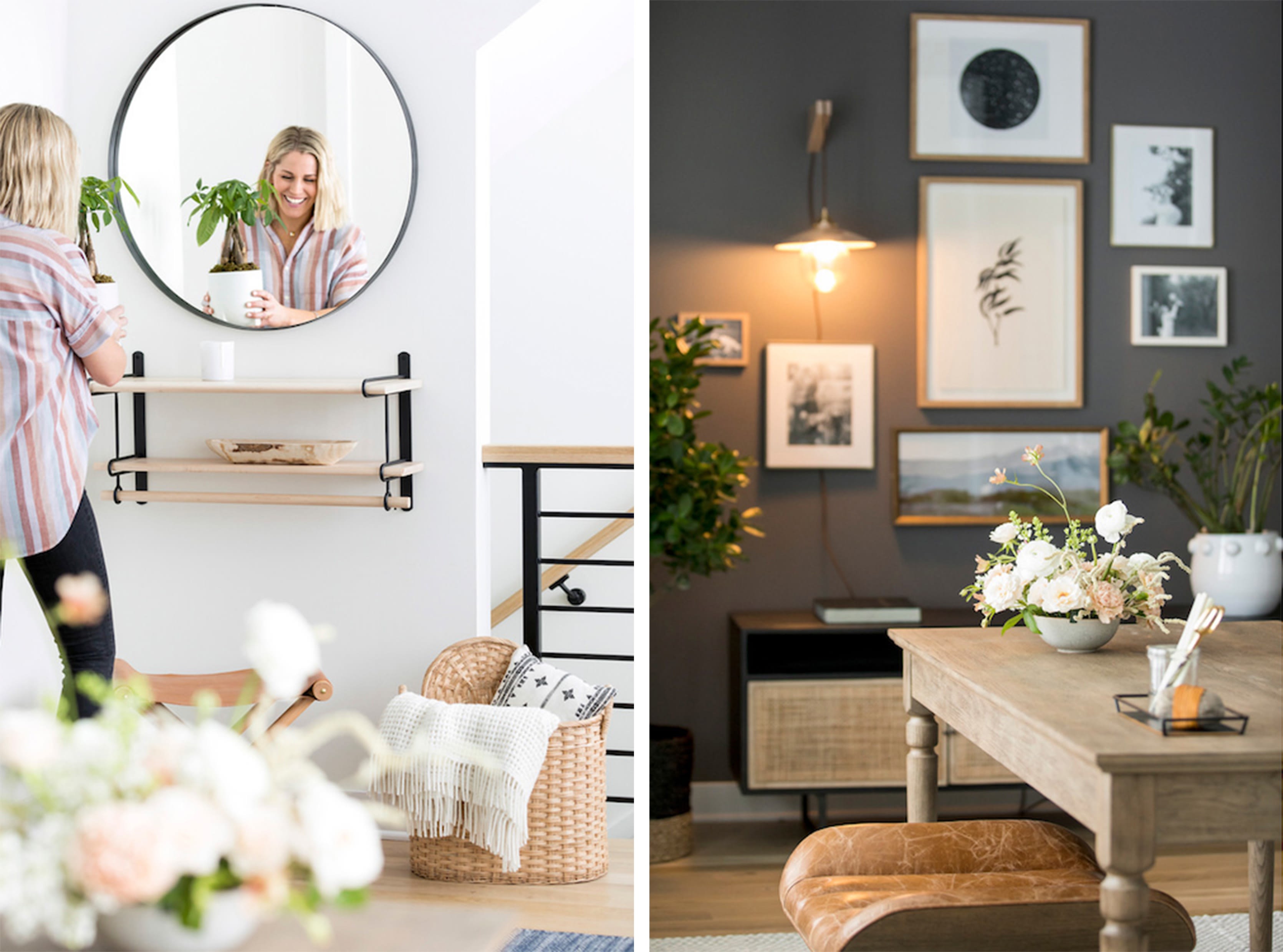 Tiffany Weiss whilst working at an interior design project
Tell us about yourself and Tiffany Weiss Studio, how did it all start?
We are a full-service interior design studio located in Minneapolis, MN and focus on residential and boutique commercial projects. I'm the owner and designer and also have an amazing intern on staff. We take on projects anywhere from full room furnishings to entire home new builds and remodels.
It started when I lived in Los Angeles, CA and was taking a break from working in a commercial design setting to care for my kids. I knew I didn't want to go back to the daily grind of super long hours with little creativity but also couldn't keep away from the design world since it's such a passion of mine. As it seems the story always goes, I helped some friends with their homes (with pay) and it was then that I decided to switch to focusing on residential design. This time I was going to work for myself! We ended up moving to Minnesota the next year and that's when the firm was officially, and legally, born.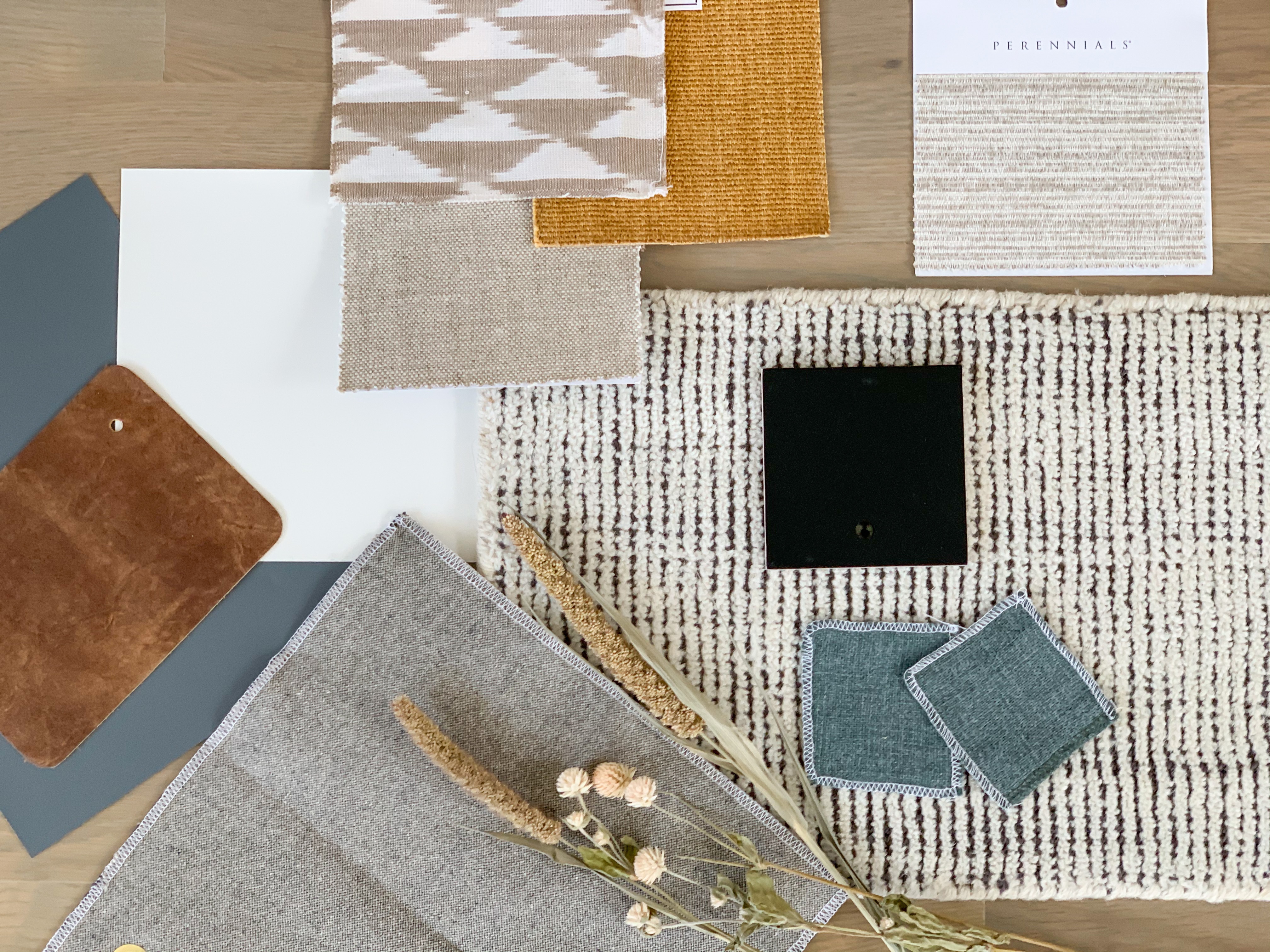 Interior design inspiration mood board by Tiffany Weiss
A day in the life of an Interior Designer, what is it like?
Every day is very different and depends on the stages that the projects are in. Some may be in project management phase while others are in the design phase. I don't have a set daily schedule so each week I assess what needs to be completed in terms of deadlines and go from there.
A general example would look like this:
Wake up and drink coffee, post kid school prep, then sit down at my computer since I work out of my home in the sunroom. Check e-mail and social media for a bit before listing the day's tasks. For design phase projects, I'm working on layouts, elevations, or figuring out the space in 3D in SketchUp, and pulling design boards together in Photoshop. For project management, there is a lot of time spent ordering or e-mailing / calling reps to check on the status of items. We may be meeting with a tradesperson at a client's home to discuss electrical, millwork, built-in details, that sort of thing. I have peace and quiet until around 3pm when the kids get home from school, and then depending on the day's workload, I either stop or continue until dinner time.
Where do you find inspiration for your projects?
Inspiration for a project always starts with the bones of the home, the geographic location, along with the client's personality and what they want to achieve in the space. We always start with a shared Pinterest board to get on the same page aesthetically. I don't focus on adjectives used by a client when describing their style. Those meanings can vary so much from person to person. We like to hone in on images they've saved since a picture says much more than words.
Also, finding inspiration for projects outside of social media is very important. The brain will absorb so many images and details from others and then occasionally spew them out as one's own ideas. It doesn't have to be direct copying, but we can think it's original when in fact it's not. I haven't always thought this way but in the last year or two I'm trying to be much more cognisant of where ideas come from. Travel is always the best source of inspiration.
'Winter Swimmer, 2018' by Lena Konstantakou, Giclée printing in Hahnemühle Fine Art
The importance of art in interiors. Your thoughts..
Art is always such an important factor in a space since it, along with accessories, can completely change the style and vibe. You can have the exact same furnishings in two different spaces and if a vintage oil painting is in one, and a photograph capturing scenery is in the other, the tone will be drastically different. We always push for original art because it adds another story layer to the interiors.
How do you source art for your projects?
Depending on the style we are going for in a space, we determine first if a painting, photograph, textile, or other type of art is going to work best. Or, sometimes a mix is what we want! The colours, warm or cool tones, imagery all impacts how we choose the art. If we have busy wallpaper, we will be looking for something abstract, or simple to use (and vice versa). Do we need a textural piece to add interest but not be a focal point? If a client absolutely loves a certain artist, then we wait for a release or reach out for a custom piece. Each project is so different.
Do you work closely with artists?
We have had several art pieces commissioned for different clients and love to do so. There is a level of trust involved in that process since you never know the final result until it's done.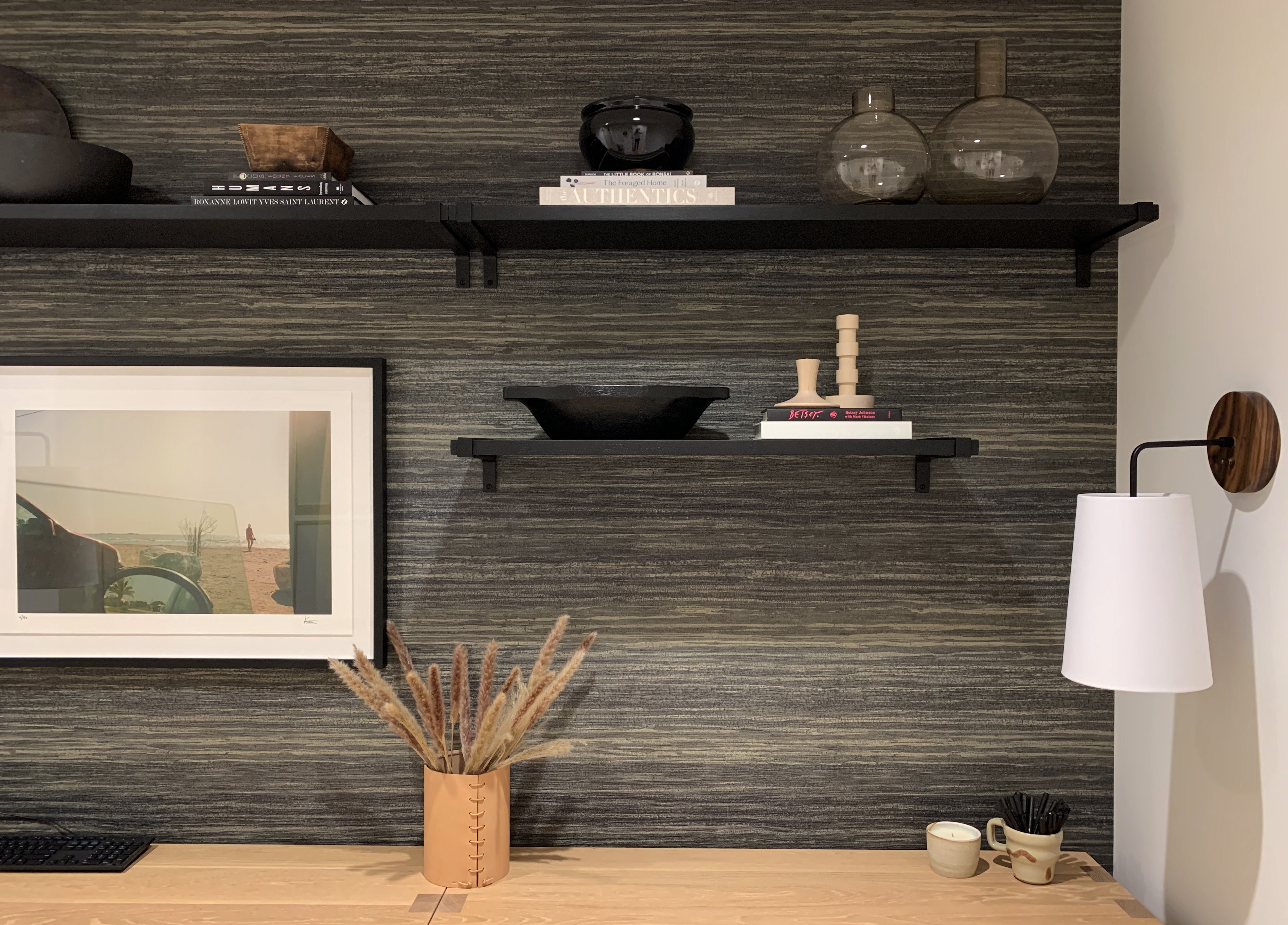 'Winter Swimmer' by Lena Konstantakou as seen in situ – interior designed by Tiffany Weiss
What made you choose Lenak Studio's work for your interior design project in California?
While working on our commercial project in California, I came across Lenak Studio's photography and instantly fell in love with the warmth and composition of the scenes and the way they were captured in that moment. The client's space is in the heart of a beach town and we were going for a casual but cool tone. The piece "Winter Swimmer" was a perfect match.
Your top five favourite photographs from Lena's portfolio..
Top 5:
Swan Rock
Winter Swimmer
Yellow and Green
Eternity
Girl on the Phone
'Swan Rock' by Lena Konstantakou
'Yellow and Green' by Lena Konstantakou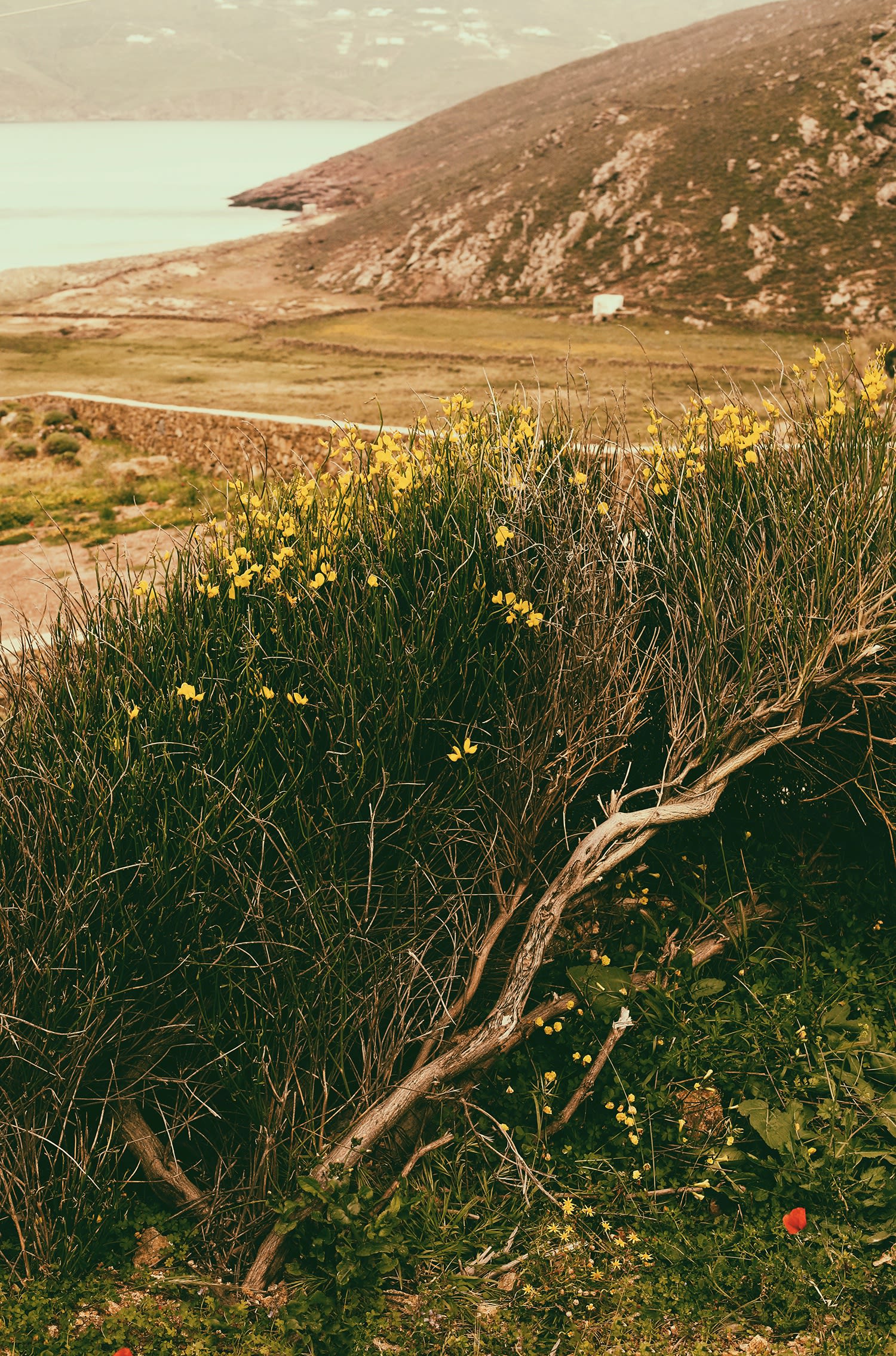 'Eternity' by Lena Konstantakou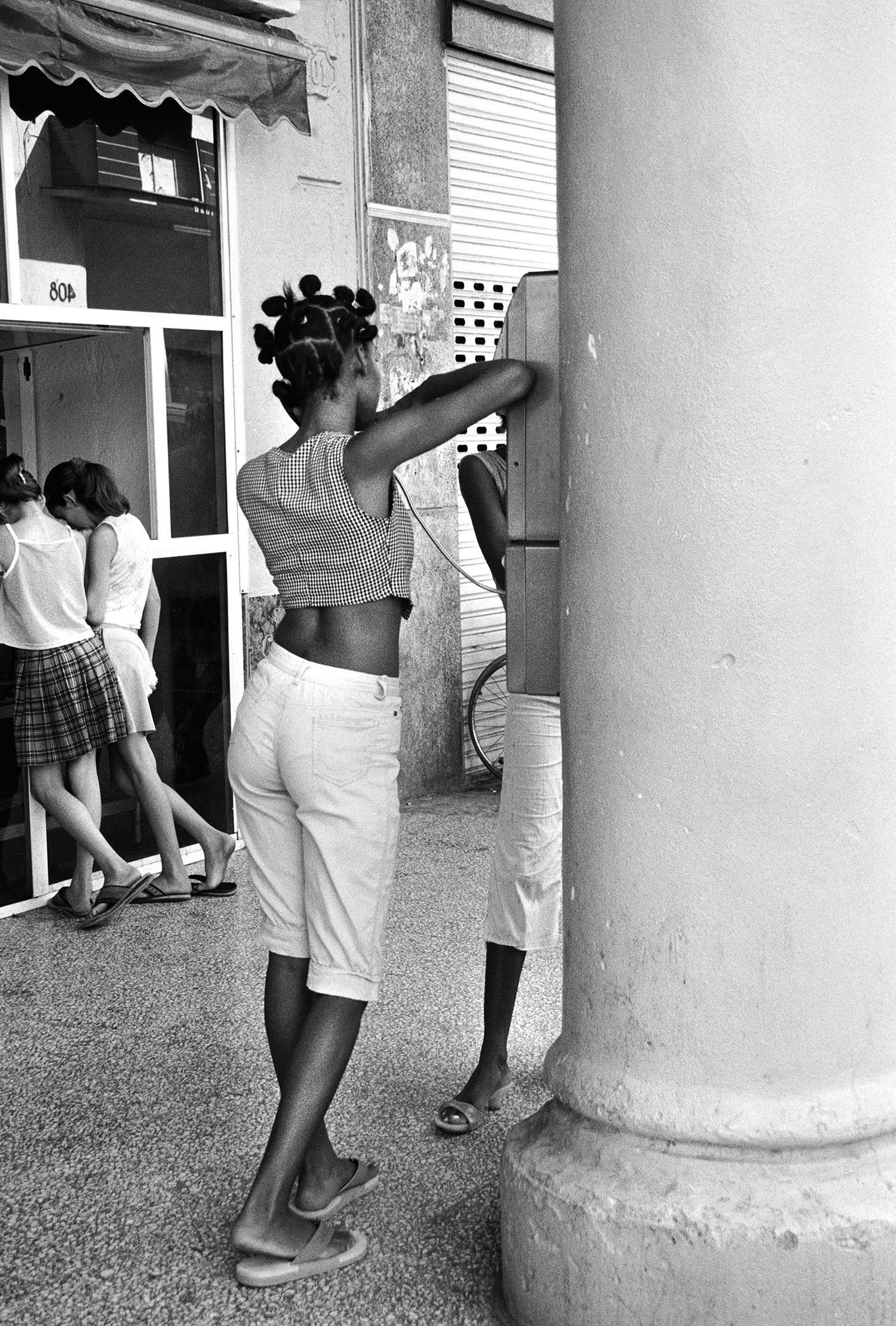 'Girl on the Phone' by Lena Konstantakou